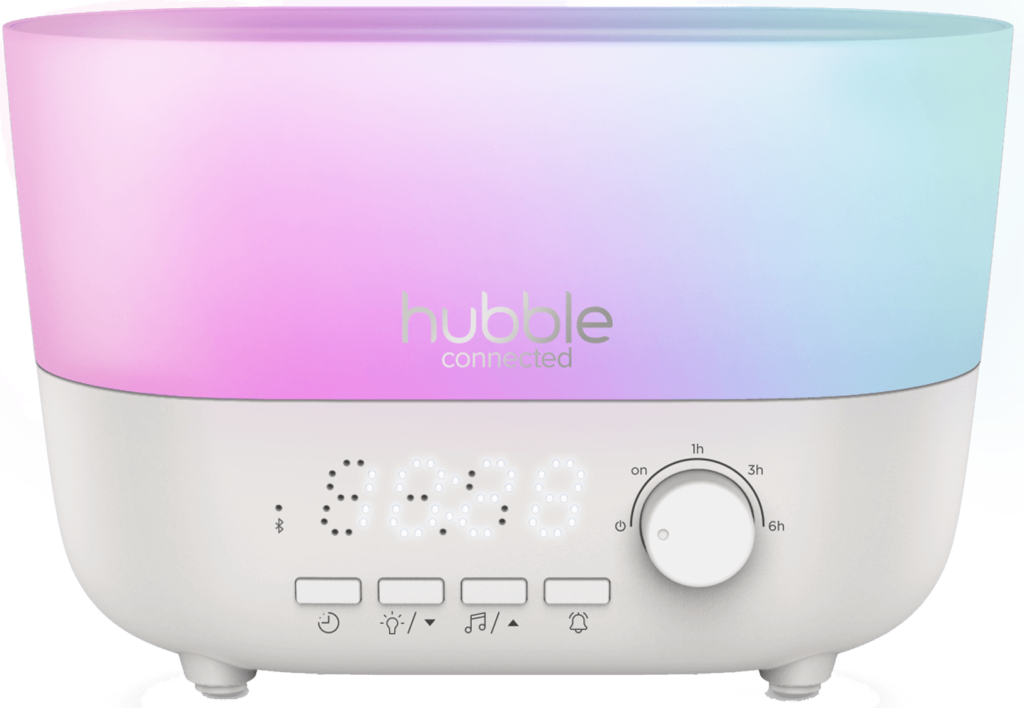 General Questions
How does the Hubble Mist work?

The built-in humidifier prevents the nursery from getting dry, keeping your baby healthy. Get rid of any unwanted nursery odors by adding a few drops of your favorite essential oil scent, to the aroma diffuser.
Connect your phone via Bluetooth and play a lullaby, a song or an audiobook for your little one, on the high-quality speaker.
Choose from 7 different night light colors to soothe your baby, in the dark.
Can I play music from the Hubble Mist?

The device has a built-in Bluetooth speaker, where you can stream your favorite audio contents like soothing sounds, music, audiobooks or more from your smart device.
How can I use the Night Light?

The night light feature gives a soft glow light with 7 colors of choice for soothing your baby.

Press the Night Light button to turn on the night light when the unit is at standby mode, When the night light color is in auto run, press the Night Light button to select the desired color.
Press the Night Light button again to turn off the night light.