If for some reason setup using QR code did not work, you can try setting up the camera with Wi-Fi:
Tap on Try with WiFi setup and go to Phone Settings and select camera SSID there. Navigate back to the app and wait for the device to get detected.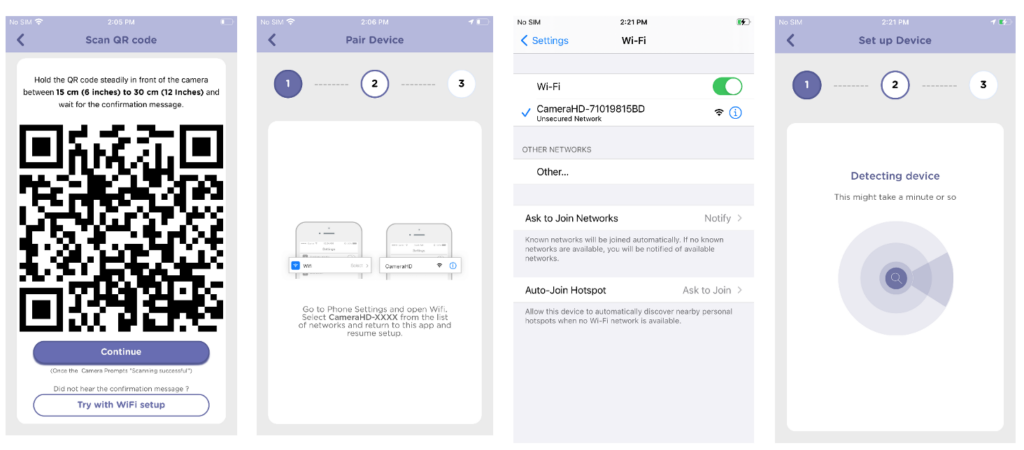 2. Once you see "Device has been detected successfully" message, please tap on Continue. Select your Wi-Fi network and enter its password. Wait for some time for the camera to complete the setup.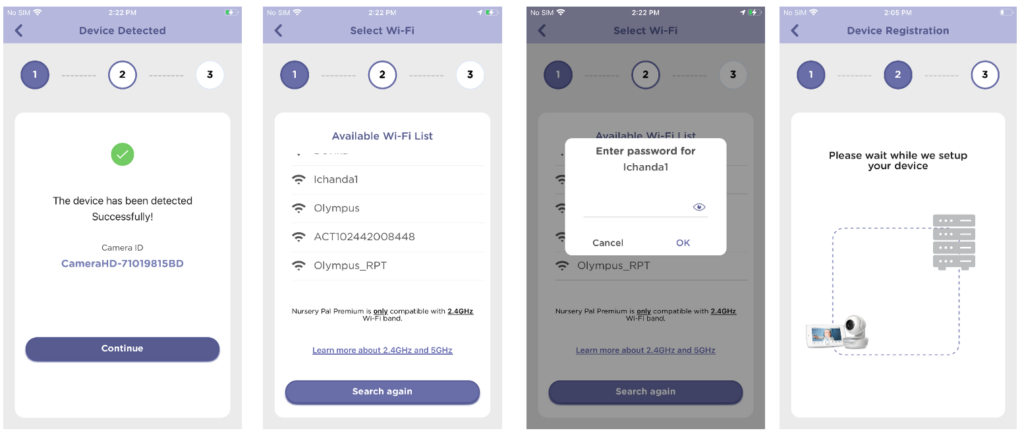 3. If the camera is set up correctly, then you should see 'Setup Successful" screen. Enter the camera name and tap on "Finish".